Calling all Abba lovers! I invited my mom friends over after the kids went to school so we can get our Abba on and try the new Wii game from the creators of Just Dance. I set the mood with the disco ball and we danced and sang our morning away!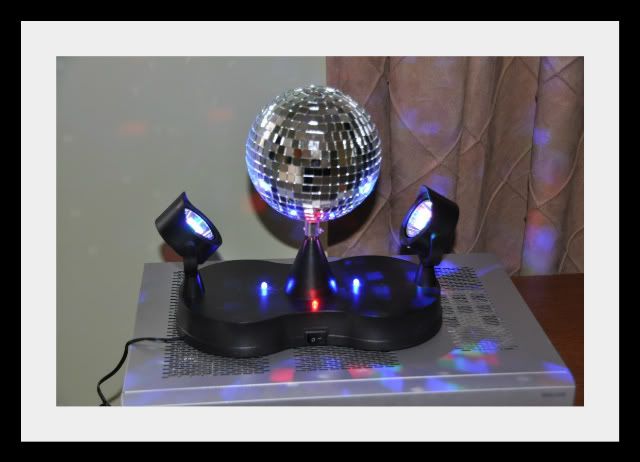 We set the disco ball twirling to set the mood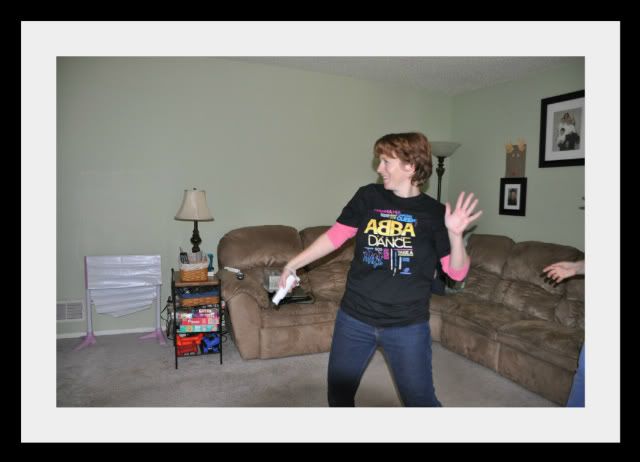 Me getting my Abba on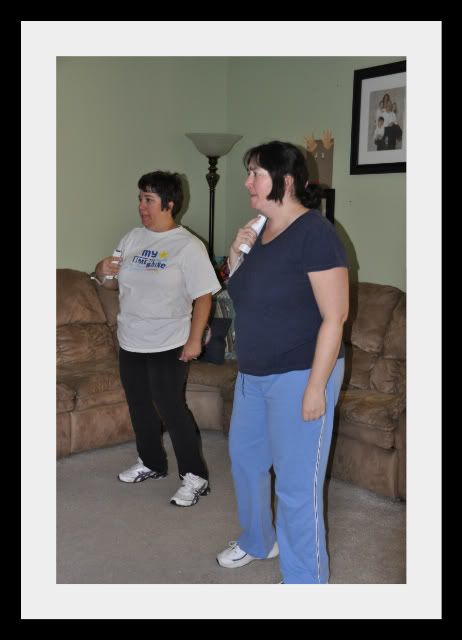 Two of my brave girlfriends
Abba You Can Dance has the traditional dance feature of the previous versions of Just Dance, including the ratings on your moves, the progress bar and gold star moves, but also has great features all its own such as starring in your own mini musical or singing along to karaoke. Another fun feature that lacks in the other versions is that it shows clips of Abba video appearing in the background behind the animated dancer (although if you are like me with 2 left feet you are too busy watching the little animated dancer for your moves to notice anything else on the screen). In the karaoke mode, you are watching video of Abba and the words appear along the bottom of the screen. I don't have a USB mike to hook up to Wii, but that didn't stop us from singing along anyway!


Take a look at us dancing away:


Sorry the sound didn't come out better
(for the sake of my friendship I decided to leave off the clip of my girlfriend singing karaoke)
If you like to use the Just Dance games to get in a little exercise, this version won't disappoint. Abba's songs vary in tempo giving you some nice warm up songs as well as songs with some challenging dance moves that get your heart pumping. A list of the featured hits include:
Angeleyes
As Good As New
Bang-A-Boomerang
Dancing Queen (two versions available)
Does Your Mother Know
Fernando
Gimme! Gimme! Gimme! (A Man After Midnight)
Head Over Heels
Hole In Your Soul
Honey, Honey
I'm A Marionette
I Do, I Do, I Do, I Do, I Do
If It Wasn't For The Nights
Knowing Me, Knowing You
Lay All Your Love On Me
Mamma Mia
Money, Money, Money
People Need Love
SOS
Summer Night City
Super Trouper
Take A Chance On Me
The Winner Takes It All
Voulez-vous
Waterloo
When I Kissed The Teacher
Abba doesn't have to be just for kids! When my kids caught wind of my having a party without them they wanted to give it a try as well. They didn't know any of the songs but were happy to shake their little booties along with the music anyway. My daughter especially loves the Just Dance line of games.
We had a lot of fun with Abba You Can Dance. In fact, my one girlfriend ran out and purchased her own copy! If you'd like to purchase your own copy, most major
retailers
have it in stock just in time for the approaching holidays. This would make a great present for under the tree this season.
Disclosure:
Thank you to Ubisoft for sponsoring this blog post. Please click here to learn more about Ubisoft.
I was selected for this sponsorship by the Clever Girls Collective All opinions are my own.